NESTOR
, the delivery service of dishes prepared by Chefs, chose OPTELO for its Rich SMS campaigns.
As part of its multi-channel communication strategy, Nestor has chosen to highlight its menu of the day specially designed by a great Chef by sending to its most loyal customer base a promotional code of 5 €.
Nestor has put forward its menu through a dedicated promotional smartpage, created solely as part of this operation with our Rich SMS tool.
The campaign allowed Nestor to get a better return from its customers and increase the number of orders placed on the day of its action.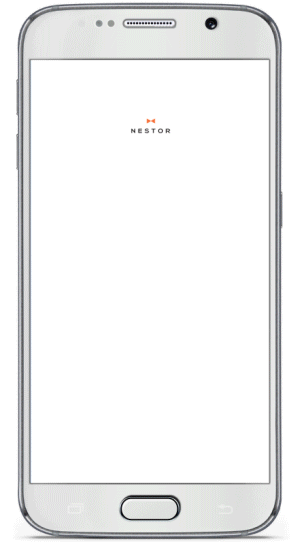 « After 2 years of trust in tracting and e-mailing, we needed to find a new channel for our marketing campaigns. The phone has become a bit like the best friend of man in our time, so it is quite naturally that we turned to Rich SMS. With Optelo, we have found a partner who allows us every day to address our customers perfectly ». Joseph de Chateauvieux, co-founder of Nestor.